You will find in New York City as many photographers as there are visitors. People there immortalize memories, friends, family, or buildings. As a child of Brooklyn, a strong relationship unites Miranda Barnes to New York. Born and raised in America's largest city, she studied in New York before working there too. At 25, Miranda Barnes already has a resume that many photographers would envy.
Miranda studied at John Jay College while photographing on the side. She graduated with a BA in Humanities and Justice. Miranda Barnes never went to art school, and it doesn't matter. She used her studies to find a purpose for her own art. The usual college path would have led her to law school next, but Miranda did not follow it. The death of Michael Brown1 and Eric Garner2 has been a turning point in her career, making her realize photographing people was what she wanted to do.
Her educational background and love for photography brought her from 10th Avenue to 8th Avenue, at the New York Times Building, which symbolizes the first defining moment of her very young career. Indeed, Miranda, like her beloved photographers Ming Smith, Lorna Simpson, or Carrie Mae Weems, has seen her pictures printed in the most notorious publications. Her pictures illustrated stories in The Atlantic, TIME, Vogue, ESPN, VICE, or the New York Times.
Candidly, she talked about the issues related to photography, what it means to be freelance, and the difficulties it may cause. How she learns every day, during every shoot. Her young age contrasts with the stunning maturity she demonstrates.
Miranda thinks, greatly. Like every picture she takes, her words are thoughtful. Through her experiences and her prints, she tells hundreds of stories, her story. For Éclectique, she accepted to talk about her path to becoming a professional photographer. The path of a young autodidact for whom passion and society have been fueling her irresistible desire to photograph life.
Éclectique: Inevitably, coronavirus is altering the life of countless people across the globe. How is it going for you?
As best as it possibly can. My roommates left to go back with their families, so I'm alone in a space right now, and I'm adjusting to it. It also feels weird to be in the epicenter of everything happening in America.
How is it affecting you? What about your work?
Unfortunately, the United States are very far behind on how to run a country when there is an economic collapse[efn_notes]In the wake of the coronavirus crisis, more than 25 million Americans have filed for unemployment[/efn_notes]. I am completely unemployed right now. The only sort of solace that comes out is that most photographers are in that situation. I don't wish it upon anyone but there is some sort of feeling of solidarity between each other. You know that what you are going through is the new norm. I really can't make work. It is really easy to think this is a time to create things, but I am worried about rent. I am worried about spending $20 on groceries.
For example, I had a job where I was going to be an assistant to a big-time photographer, and I got all my dates, and I knew how much I was going to make. I, therefore, knew that March would be a good month for me. And at the end of February, it got canceled. This is the first time I realized how much this was going to affect me financially.
In order to feel sane, I feel like you have to do something. So, I have been doing more research on projects and I have been writing more. I am already thinking about when I will be able to take photos again. I don't know what else you can do at this point.
What do you struggle most with in your job?
First and foremost, freelance photography and journalism don't pay well. Most places don't hire staff photographers. It's easier to hire freelance noncontract workers. I don't believe the idea of being a staff photographer is a thing anymore. You need to have an interest in it. It is also a lot of work. Why would you make a website, reach out to people, pitch yourself constantly when you could just get a 9 to 5? There's also the sense of competition. You are friends with your peers but in many ways, they also are your competitors.
Today there is more inclusion and diversity happening now in photography but that was not always the case. It would have been very hard for me to be a photographer ten or fifteen years ago.
What do you end up doing during the day? Spending time online? Instagram?
I find myself on Instagram a lot. There has to be some aspect of being gentle to yourself. You might think: "It's easy to turn off your phone for two to three hours a day". But I'm like "No, not when you're living alone!". It's only human connection that you have. I'm trying to be mindful of the time I spend on it, but I'm also ignoring my screen time. This situation makes you compromise what you do to keep sane. And if it means scrolling Instagram more than you normally would, then that's what you do.
Let's talk about photography, because that's what you would do.
Well, not currently. [she laughs]
I should precise in my introduction that this is "the job she wishes she would actually be doing".
Indeed. [laughter continues]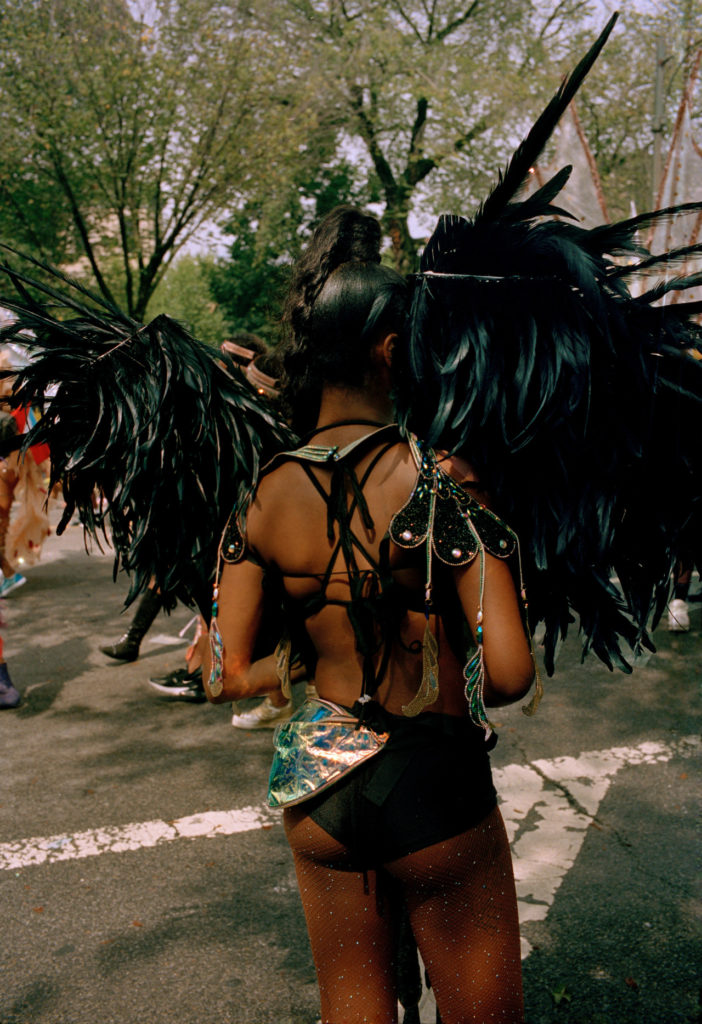 I know you are from Brooklyn, NY. Have you lived there your entire life? Can you tell me more about it?
I was born in Brooklyn, my parents divorced when I was young, then I split my time between Brooklyn and Long Island, I mostly grew up in Long Island. I went to a private school there and I went to a public high school there as well. After that, I then went to school for college in the city at John Jay College of Criminal Justice. I studied Humanities and Justice which is basically a mixture between history, law, and sociology, philosophy, or psychology, depending on which one you choose. Mine was philosophy. Completely unrelated to photography in a sense, but not really.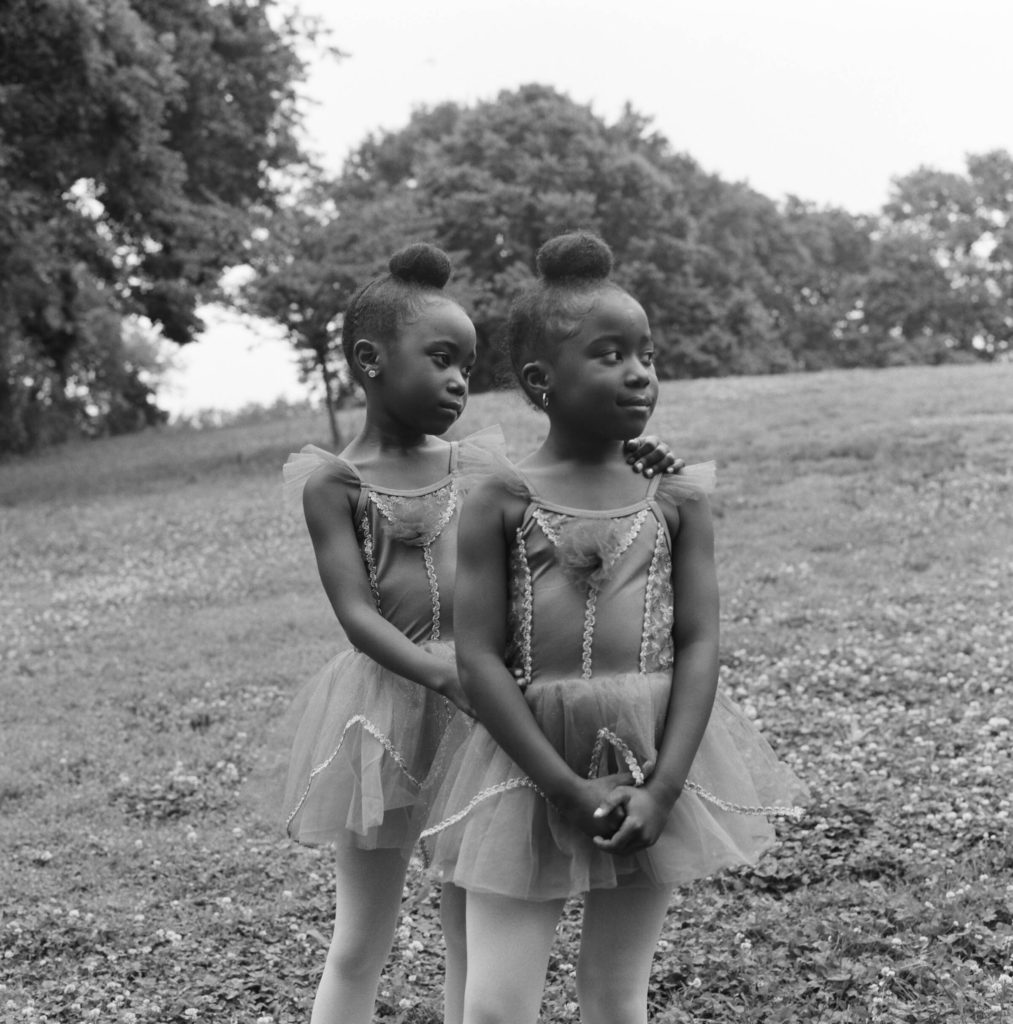 One remarkable fact about your work is that you take pictures with film a lot. Do you have a go-to camera?
Well, that's so funny because I actually only have one body which is a Hasselblad. It wasn't my first camera, I had a Nikon DSLR camera for my sixteenth birthday. I would also shoot with disposable cameras. And about five or six years ago, I bought a Hasselblad. I had been an enthusiast up to that point. But I wanted to go into a larger negative, I was shooting a disposable 35mm and I was thinking: "I want bigger negatives". I saved up to buy a Hasselblad, and it's been the same camera I've been shooting with ever since. Now I got different lenses now but this is definitely my go-to camera.
Not going into art school or photography school, what tools have you used to teach yourself?
I definitely used YouTube tutorials, photographers' articles. I consider myself a Tumblr child, I was on that website all the time. Once I got the camera, I realized how you need to load it, I watched tutorials to do it. It felt like a hit or miss. If it comes out it comes out, if It doesn't it doesn't. It definitely was my passion for a while but I also heavily wanted to pursue it. I was invested in it. It is also expensive, you're not developing for no reason.
And then you end up on The New York Times' frontpage.
Two years ago, I got the New York Times assignment. Prior to that, I had been doing shoots here and there, but that was the main one that took everything by storm.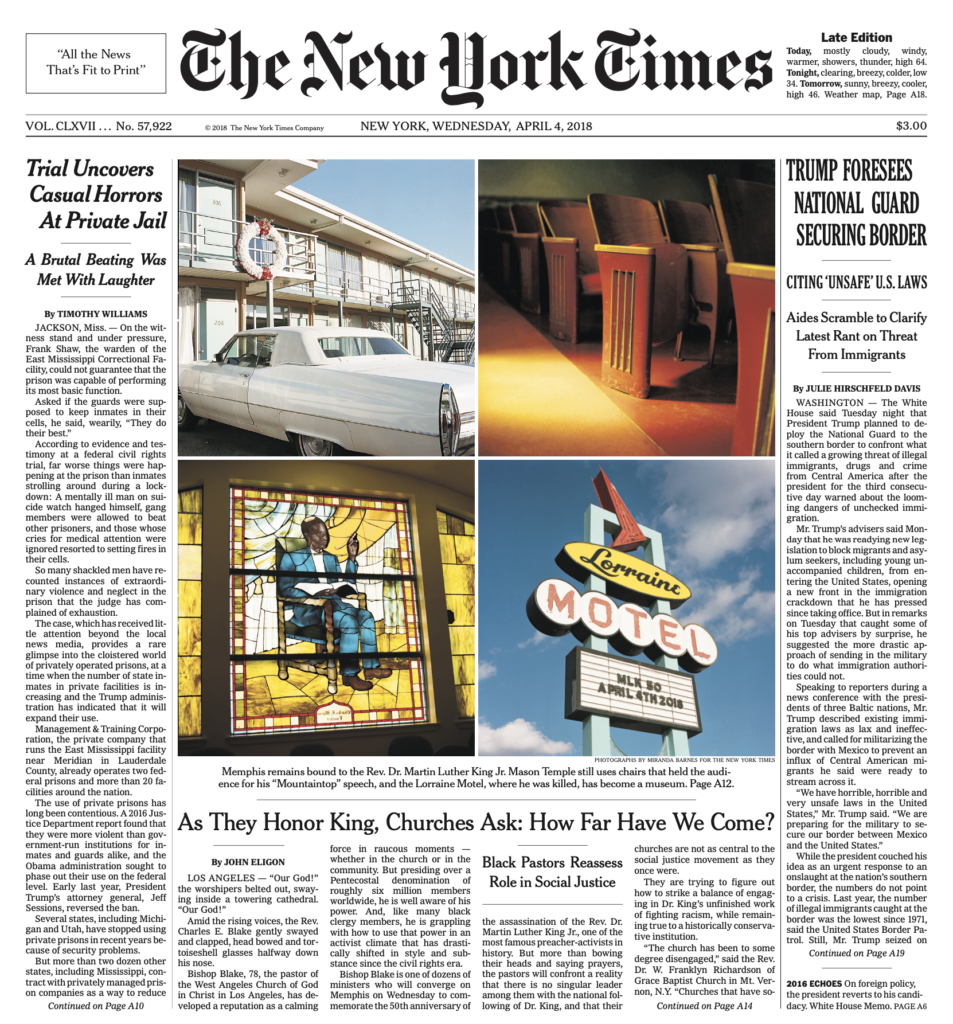 When was the turning point in your life when you decided you would become a professional photographer?
Probably the year I graduated (June 2018). I was working part-time at a fine jewelry store with scheduled hours. And came a point where I was getting enough freelance jobs that I was asking people to cover my shifts. I couldn't handle a regular job and more. So, I took a risk fresh out of college, and it was always open that if things would not go as planned, I could get my job back. The risk has been worthwhile ever since.
You credit New York for being the main reason why you ended up being a photographer. How is it special to you?
I think it's a combination of everything. There is a sense of pride that comes with it: "I'm from here. I've been hustling". At 14, my first job was being a florist working in a greenhouse. I was already into photography at that point. I have always had this hustling mentality in me. Patriotism would not be the right word as New York isn't a country, but in many ways, I feel the same way people feel proud of their country. You find that in America with people from California, the Bay, or Down South. New York has its own culture, and with so many people coming in the city, there that terminology saying: "You flew here, we grew here".
I was working part-time at a fine jewelry store with scheduled hours. And came a point where I was getting enough freelance jobs that I was asking people to cover my shifts. I took a risk fresh out of college, and it was always open that if things would not go as planned, I could get my job back. The risk has been worthwhile ever since.

Miranda Barnes, on what made her pursue a career in photography
About New York, you said you enjoyed taking pictures of people "who may not be here in 10 years". Where do you see yourself in 10 years?
I don't know! Everything happening right now makes things different. I have had thoughts in my head to move to Europe, because of the quality of life. But if you would have asked me six months ago, I would have instantly answered "New York". I may not live here forever, but for the next 10 or 15 years, I don't see myself anywhere else. It's where my family is, it's where I meet people, it's where I get jobs. New York is where everything is happening.
We notice in your pictures a significative work on identity, whether it is in your portraits or the articles you illustrate. Could we say that your studies have influenced your artistic vision?
I am constantly learning that it's totally normal to have all of these other interests. My big interest is history. I love learning about the history of something, watching documentaries, immersing myself in a particular topic. These topics happen to be the history of America or New York, violence against marginalized communities, the prison system. It is also the jobs I've gotten. I don't like the word pigeonhole because I don't think it actually applies to me, but the jobs I have done are in the same sphere of what I am talking about. It's been nice to know about the history of something and then go and shoot pictures about it.
What's the process of going somewhere to shoot a story like? Do you read the article before taking the pictures?
For most stories, you won't read the article you're illustrating beforehand. There is only one or two where I have been able to read a rough draft of the article. Usually, the photo editor will make up a list of shots that are necessary for the story. Otherwise, it goes with your gut. Sometimes, you really don't know much about a story. Other times you don't have access to what you wanted to photograph.
When I photographed for The New York the first time, my editor told me "you need to photograph the old and new of Memphis". And I remember on the trip, being with a writer working on another story for The New York Times, and asking him: "What does this mean?". And he is like: "I don't even know". I ended up having to use my gut and go out and photograph Memphis. The "old and new of Memphis" could be anything. It ended up working out pretty well.
But I remember crying. I didn't want to fuck it up. It was my first New York Times assignment. I ended up telling myself: "You are here for a reason, she likes your work, photograph what you think you would like."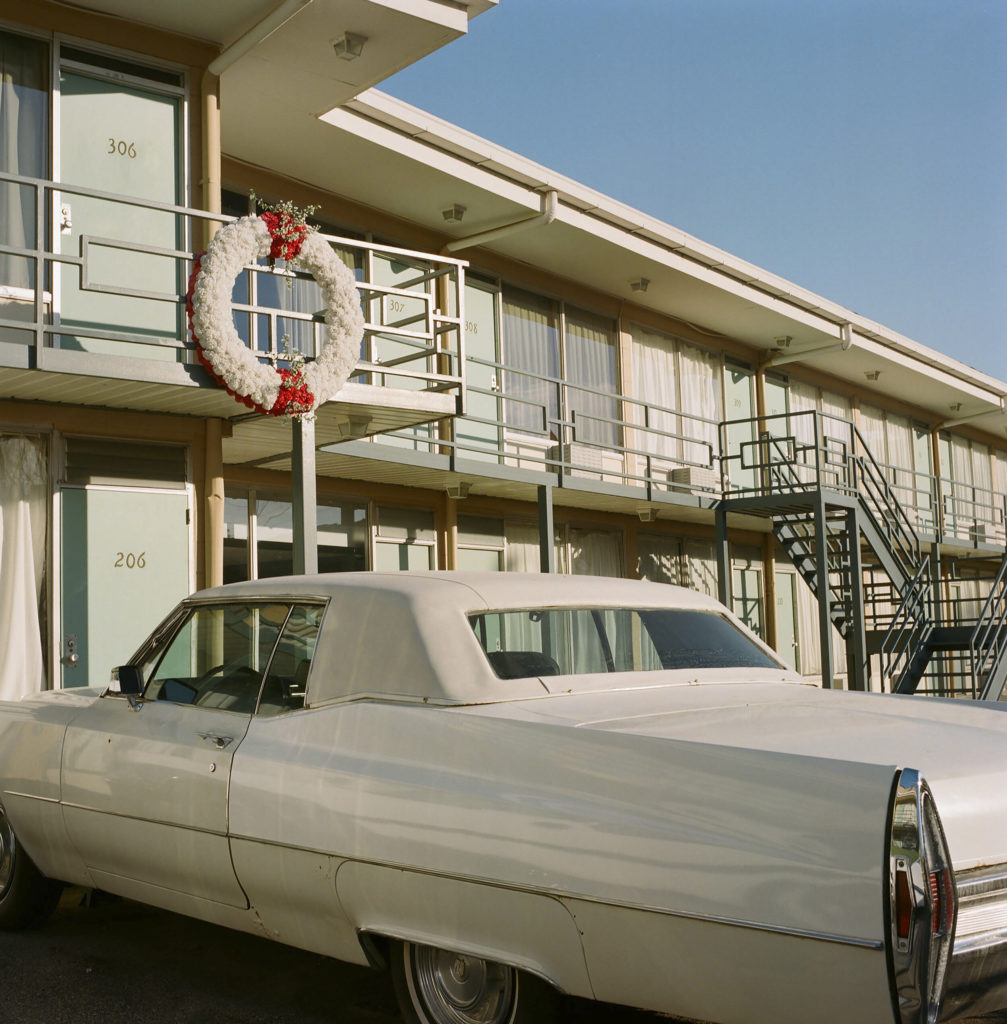 How would you describe your pictures?
I believe that now I have the vocabulary for it. People would ask me: "What did you do for this assignment?", and I would answer "Hmm, I don't really know". But I think it's about photographing quieter moments. It's what I'm aiming to do. I'm trying to capture a candid and quiet moment as if I'm just not there.
The pictures you take of strangers might eventually be the best-looking portraits they will have of themselves. Do you find a way to send them the pictures?
I always try to do that! It's kind of my opening line for asking someone to let me take their photo. Sometimes people don't want their photograph taken. Therefore, I'm analyzing the situation and think about: "Should I take out my camera or not?". I have a little 35mm camera I carry around, and I've become a little bit more open to the idea of photographing people without their permission.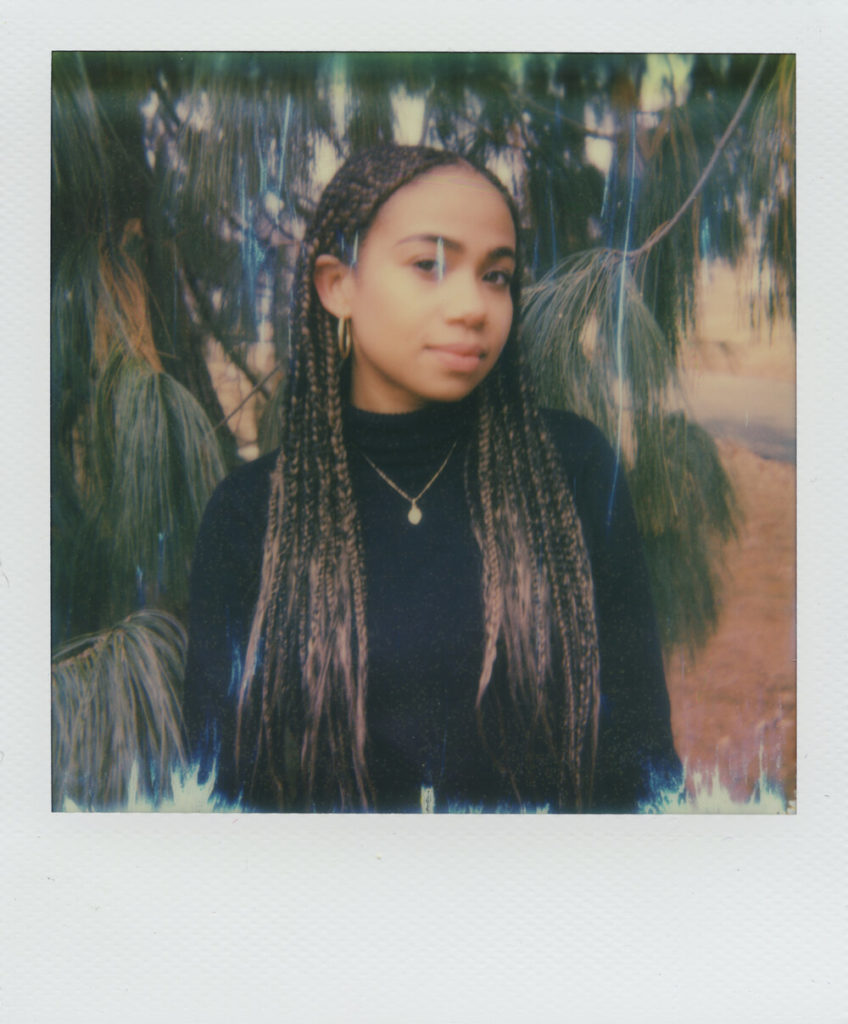 Do you ever take pictures with a digital camera, or an iPhone?
I definitely do! But I didn't go to art school, I don't feel technically trained for digital work. The issue I have is that I'm missing some link between me feeling passionate about my personal digital work compared to my film photos. But that's definitely a goal I continue to have. And I'm not against digital photography at all!
Actually, my last assignment before everything happened was for the New York Times and it had to be quick, so I photographed it in digital. If I were to print three or four photos I've taken, I don't know if any of my digital work would make the cut.
What is the most important thing you have learned about photography?
That photographers just have a responsibility to do the utmost. It is a privilege to have the ability to see and also to photograph. It puts you as a photographer, in a place where you have the power to document something. There are pictures I took I actually never posted but it didn't make me feel completely right. Even though there is nothing wrong with it. I'll ask myself: "Did I take advantage of the situation?". I know I have to be responsible, that's mandatory.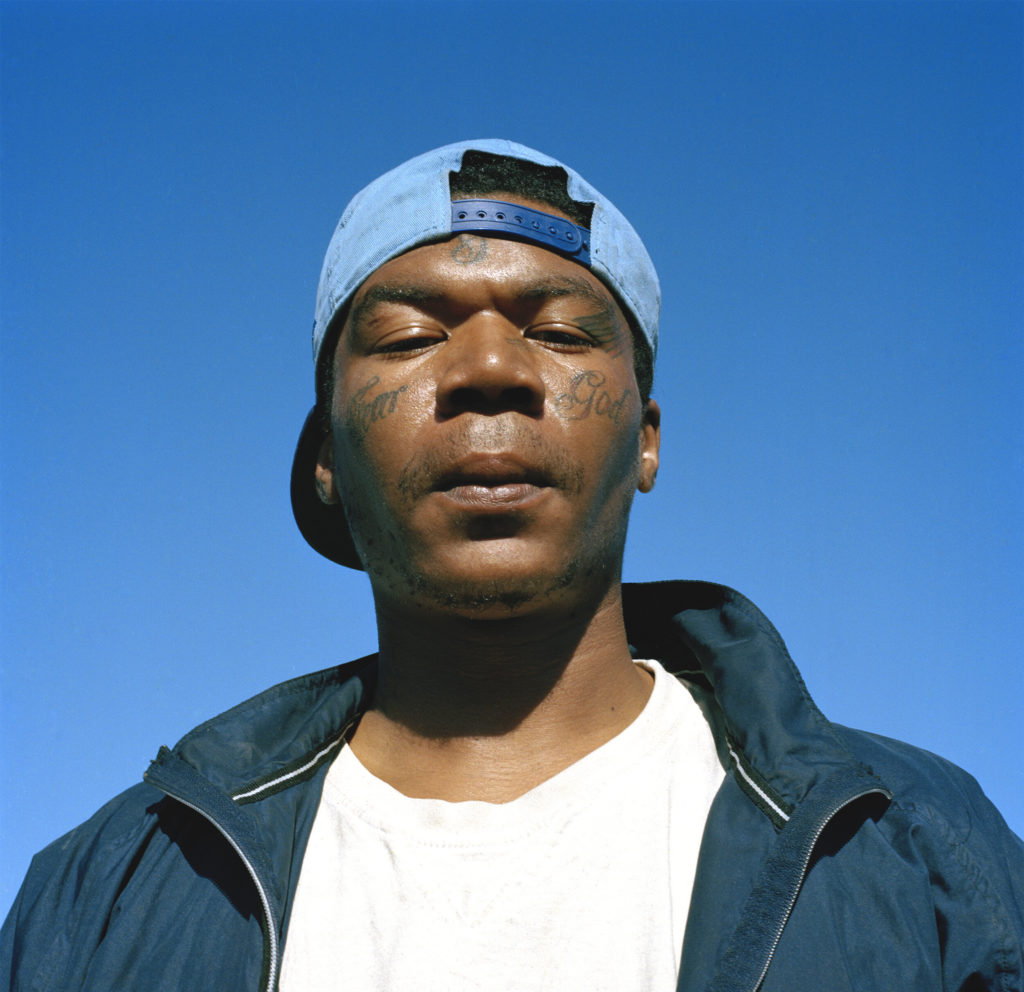 Has any project you shot left a significant mark on you emotionally? One that had an impact on your life?
I don't know if one had an impact on my life. I can't think like that too much. But there are three that come to mind. In 2018, I photographed black women who had miscarriages in a warehouse in Memphis, TN. In June during the same year, I photographed a mother who had lost her son to a college cop in Baltimore, MD. And finally, this year I photographed incarcerated men at a maximum-security prison upstate. All of these projects are memories but those are the three stories that made me think about things differently. Because of the severity of how messed up things can be sometimes, especially in America.
If you could travel back in time, is there a specific moment in history you wish you had photographed?
It's unsafe as a black woman to even think like that! Definitely not the fifties or anything prior to that! Maybe I would have enjoyed photographing old Hollywood, but otherwise, it would be the Black Panther movement, in the seventies/eighties.
Could you tell me about one of your inspirations?
I was recently watching a webinar on photobooks. They were talking about Walker Evans and his time in Havana, Cuba. On the webinar, I could see some of the photos and was like "Oh! That's nice!". I'm Caribbean-American so that interests me. So, I found the book online and am excited to read it. Then I bought a couple of books on Trinidad and Jamaica. I also bought Carnival, by Mark Steinmetz. I really love his black and white work. And I love the way he lays out books.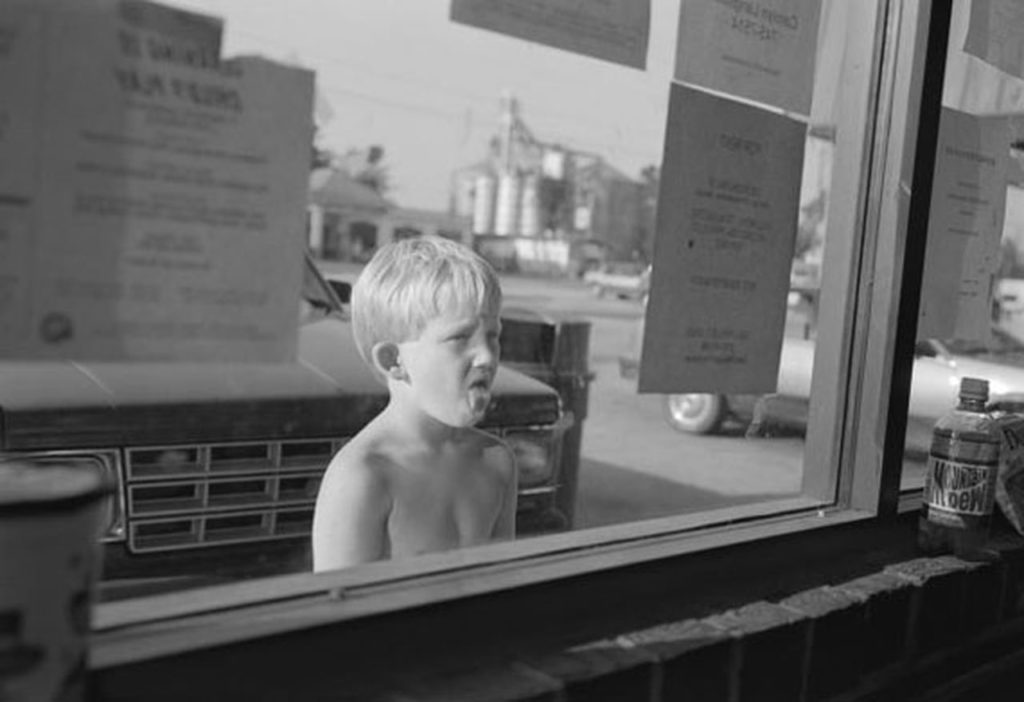 Do you see yourself doing another job in case photography doesn't work out anymore?
Right now, I have started tutoring. I'm an online tutor a couple of times a week. I used to volunteer for a nonprofit and with schools currently closed in New York I have been helping kids with their online studies, to make sure they keep on track.
Photography might eventually come to a stop. I don't think I could be 45 photographing the way I'm doing now. You start to look at other possibilities like research, or being a teacher, editor, educator. That would be the goal because I enjoy that.
To me plan B is whatever brings me money while making me feel good about myself doing it.
This interview has been edited and condensed for clarity.
Michael Brown, an 18-year-old African-American young man, died on August 9, 2014, in Ferguson, after a white Police Officer fatally shot him six times. Michael Brown was unarmed and died on the street